Centralia, Illinois is easy to get to and hard to leave. This historic Southern Illinois town offers all of the charm you would expect to receive when you think of small town America. With picturesque parks, historic buildings, numerous places of worship and beautiful lakefront indoor and outdoor venues, Centralia is the perfect place to say, "I do".
---
Plan Your Special Day
Frequently Asked Questions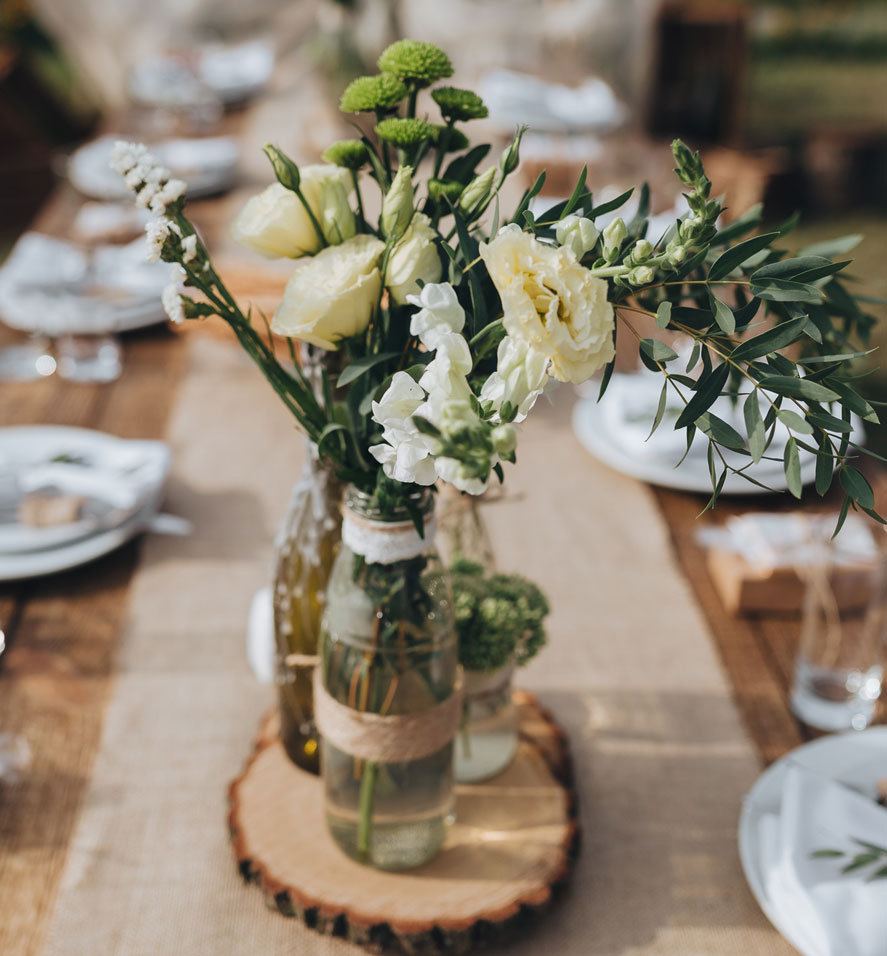 What do I need to obtain a marriage license?
To get a marriage license, both people must be present to apply for the license. Both of you will also have to present identification paper. ONE form of any of the following is accepted:
U.S. Driver's License
U.S. State Identification Card
U.S. Passport
U.S. Military Identification Card
Illinois Department of Public Aid Identification Card
What if I can't provide the requested ID?
If a person cannot provide any of the above identification cards, TWO of the following documents will be accepted:
Birth Certificate
Valid U.S. Resident Alien Card
Valid Foreign Passport
Consulate Identification Card
Baptismal Card with date of birth
Life Insurance Policy in affect for one year and date of birth
Is there a cost for a marriage license in Centralia, Illinois?
Yes. The cost is $50.
Are there any time restraints for when we can get married?
A couple may NOT be married until ONE DAY AFTER the license is issued. Then, couple must be married WITHIN 61 days from the date the license is issued.
Who can perform ceremonies in Centralia, Illinois?
Either a clergyman or a judge may perform a marriage in Illinois.
What type of information is needed to complete the application?
You will need the full names of your parents, the state of birth for your parents and the current address of your parents. If either party was previously married, you will need the date the marriage ended (month, day, year), the county and state the divorce or death is recorded in, and how the marriage ended (death, divorce, etc.).
Is there a minimum age requirement for a marriage license?
In order to be married or have a union in Illinois, you must be at least 16 years-of-age. If you are 16 or 17 years-of-age, your parents must sign a parental consent from the County Clerk's office. If it is not possible for your parents to sign the consent in this office, it may be done before the County Clerk in your parents' home county.
Who do I contact for a marriage license?
To apply for a marriage or civil union license, contact the Marion County Clerk Monday through Friday (8 a.m. to 4 p.m.)