A number of Memorials are located throughout Centralia honoring U.S. Servicemen and fallen Coal Miners.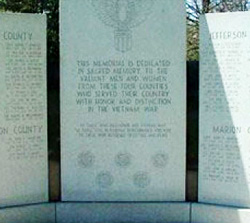 Vietnam Memorial
Quad County Vietnam Memorial Commission was behind its creation and dedication on November 8th, 1992. This memorial features veteran names from Clinton, Washington, Jefferson and Marion County.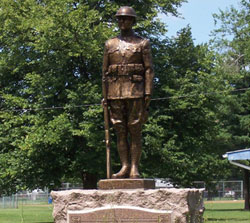 WWI Memorial
Fairview Park
Centralia, Illinois 62801
Dedicated in 1920 by the Clinton Co. Chapter of War Mothers.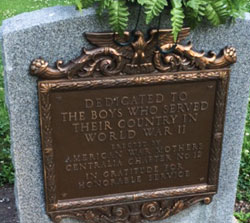 WWII Memorial
Fairview Park
Centralia, Illinois 62801
Now resides in Fairview Park after being moved from its original location in Library Park. Erected by the American War Mothers Centralia Chapter No. 12, in gratitude for Honorable Service.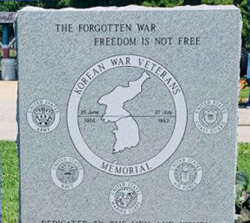 Korean War Memorial
Fairview Park
Centralia, Illinois 62801
The City of Centralia's Veterans Affairs Committee dedicated this memorial on July 4, 2019, to honor those who served in the Korean Conflict. Two local Korean War Veterans stood before the monument as it was unveiled; the 4th of July Veteran's Day Parade Grand Marshall, Gerald Chappel, and Sergeant First Class Don Baldridge.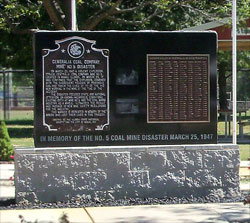 Wamac's Centralia #5 Mine Memorial
113 S Wabash
Centralia, IL 62801
Dedicated on March 25, 2009, a tribute to those who lost their lives on March 25, 1947, when Centralia #5 Coal Mine exploded killing 111 miners.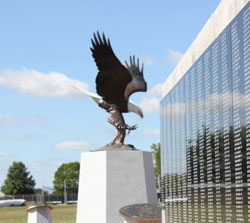 Veterans Tribute at Kaskaskia College
27210 College Road
Centralia, IL 62801
A monument that honors the men and women who have served, currently are serving, and those who will serve our Country in the future.
Pittenger War Memorial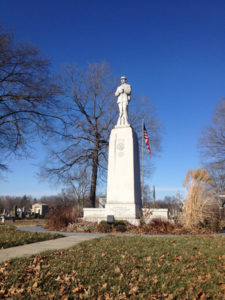 710 Gragg Street
Centralia, IL 62801
Located in Elmwood Cemetery, The Pittenger Memorial was dedicated in memory of Col. G. L. Pittenger and erected by his son G. W. Pittenger in 1942 and the inscription says presented to The American Legion Post No. 446 In Memory of Soldiers, Sailors and Marines Departed.
Four memorial benches, added in 2009, circle the Pittenger Memorial to pay respect to a number of conflicts and wars including Civil War, World War I, Vietnam War, Operation Desert Storm, Revolutionary War, Spanish-American War, World War II, Korean War, Operation Iraqi Freedom, and Afghanistan War.