Cooperfield Estate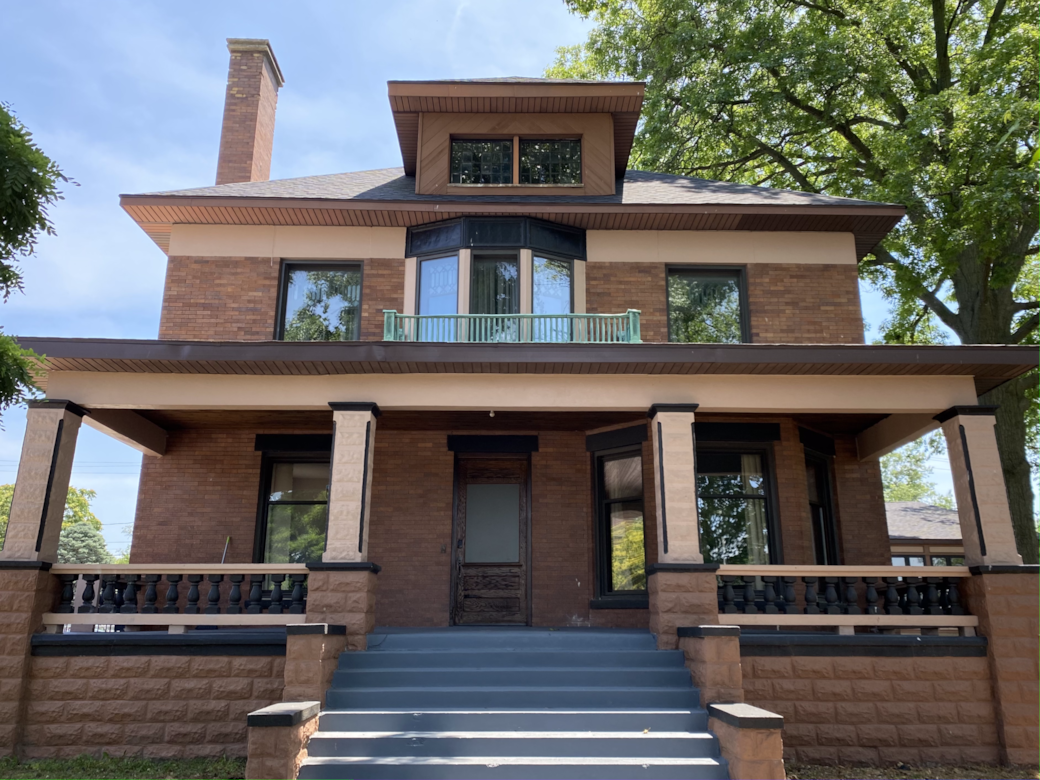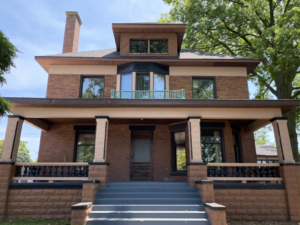 Come stay at one of the coolest vacation rentals in South Central Illinois. Originally built in 1918 by a member of the Kohl family, this building has been a focal point of downtown Centralia ever since. The property features old world architecture, with its solid brick structure, rich woodwork, and spectacular courtyard. Newly remodeled with a fresh look and an old world feel, it is a comfortable place for friends and families to stay.
The building sleeps 10 people (12 with sofa beds). There are 5 bedrooms total, 4 bedrooms that each have their own bathroom.  The 5th bedroom shares a bath with another bedroom. Bathrooms feature subway tiled walls, mosaic tile floors, and clawfoot bathtubs. Bedrooms are furnished with queen size beds and TV.  The newly installed kitchen and island create a great place to eat and have drinks or play games with the kids.
Being centrally located, it is within a 5 minute drive of the new Castle Ridge Wedding and Conference Center, Raccoon Lake, Foundation Park, Fairview Plaza,  and much more.  It is a 30 minute drive from Carlyle Lake and 20 minutes from Lake Centralia.
Attractions within 5-15 Minute Walking Distance
Amtrak Station
Centralia Carrillon
Centralia House
Centralia Recreational Complex
Centralia Chamber of Commerce
Crooked Creek Winery Downtown
CVS
Dairy Queen
Dominoes
Downtown Lounge
Dreamality (24 hour gym)
Fire Wok
Rail Coffee Room
Taco Jo's
Tequilas
Walgreens
Cooperfield Estate
221 S Elm St.
Centralia, Illinois 62801 United States of America