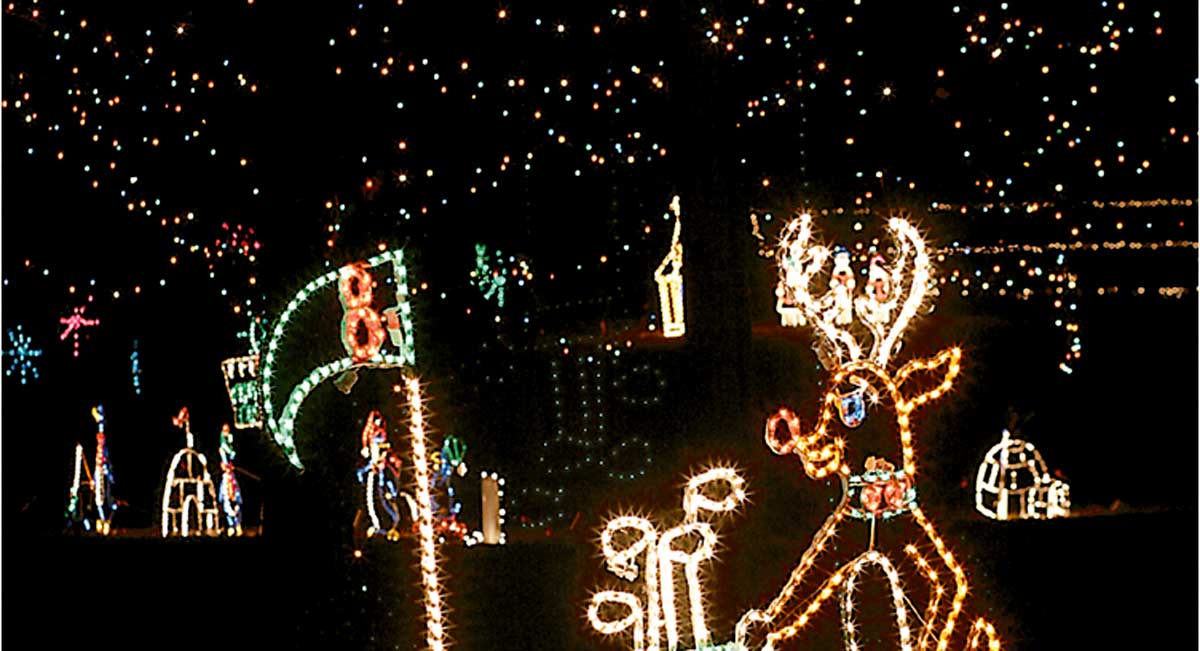 Date
Nov 25 2020
- Dec 31 2020
Time
5:00 PM - 11:00 PM
Fantasy of Lights
Take a drive through Foundation Park to experience thousands of lights including whimsical twinkling candy canes, golfing Santa, or Rudolf catching some rays. Fantasy of Lights is a holiday tradition you won't want to miss.
At no charge, we are open from 5:00 p.m. to 11 p.m. each night through the end of the year. This lighting display is presented by the Centralia Foundation.
Don't forget to visit 600 N Pleasant for more Christmas displays and the challenge of finding "Wanda"! Wanda moves from weekly and is a great joy to many as they drive through weekly to spot where Wanda has moved.