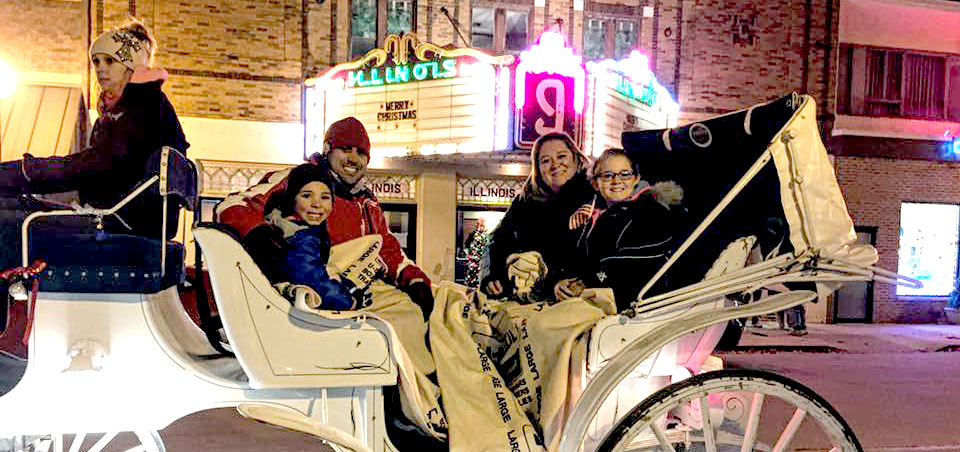 Downtown Centralia Christmas Stroll
Enjoy a Christmas Stroll in Downtown Centralia including an *ornament hunt, horse-drawn carriage rides, store specials, train rides, an opportunity to meet with Santa, Carolers and other musical performances, Christmas music from the Carillon, hot cocoa and refreshments for purchase, and much more.
*More about the ornament hunt: participating merchants will display an ornament inside their store for shoppers to locate and have their card stamped. Cards may be found in any participating business downtown and inside the Illinois Theatre. When you find all the ornaments and your card has been stamped, returned to Illinois Theatre for a drawing at 7:15 pm. Meet your downtown merchants and do some holiday shopping at the same time!
Want to participate or need more information, contact Kala Lambert at 618-533-7623.