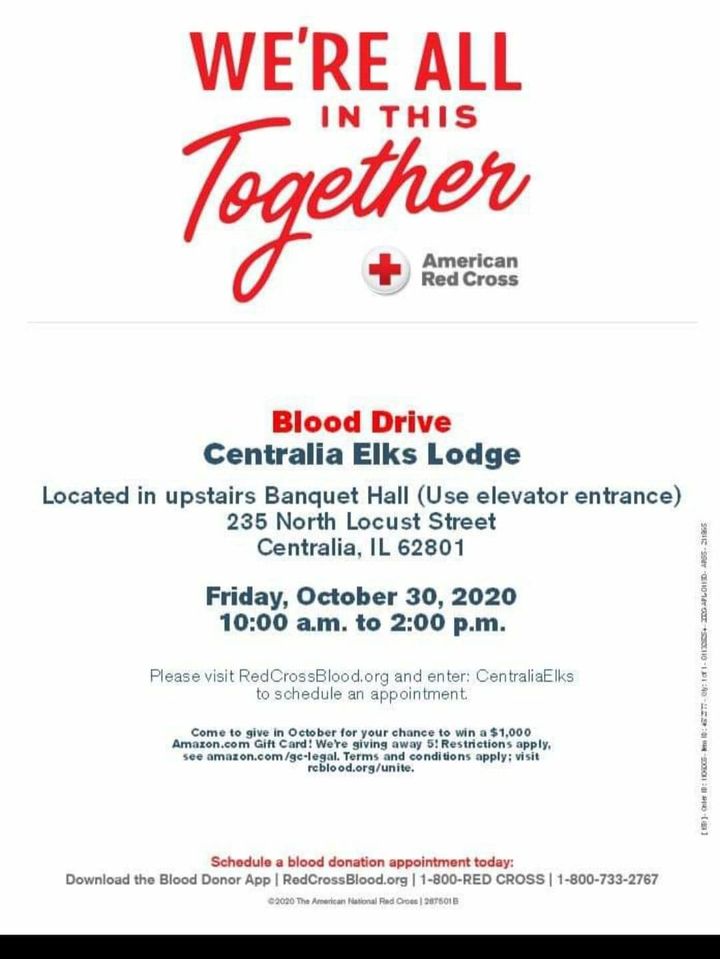 Blood Drive – Centralia Elks Lodge
Centralia Elks Lodge is hosting a blood drive on Friday, October 30th, 2020 in their upstairs banquet hall. Please visit RedCrossBlood.org and enter "CentraliaElks" to schedule an appointment and give blood to those in need.
Also, October blood donators have a chance to win a $1,000 Amazon.com gift card.