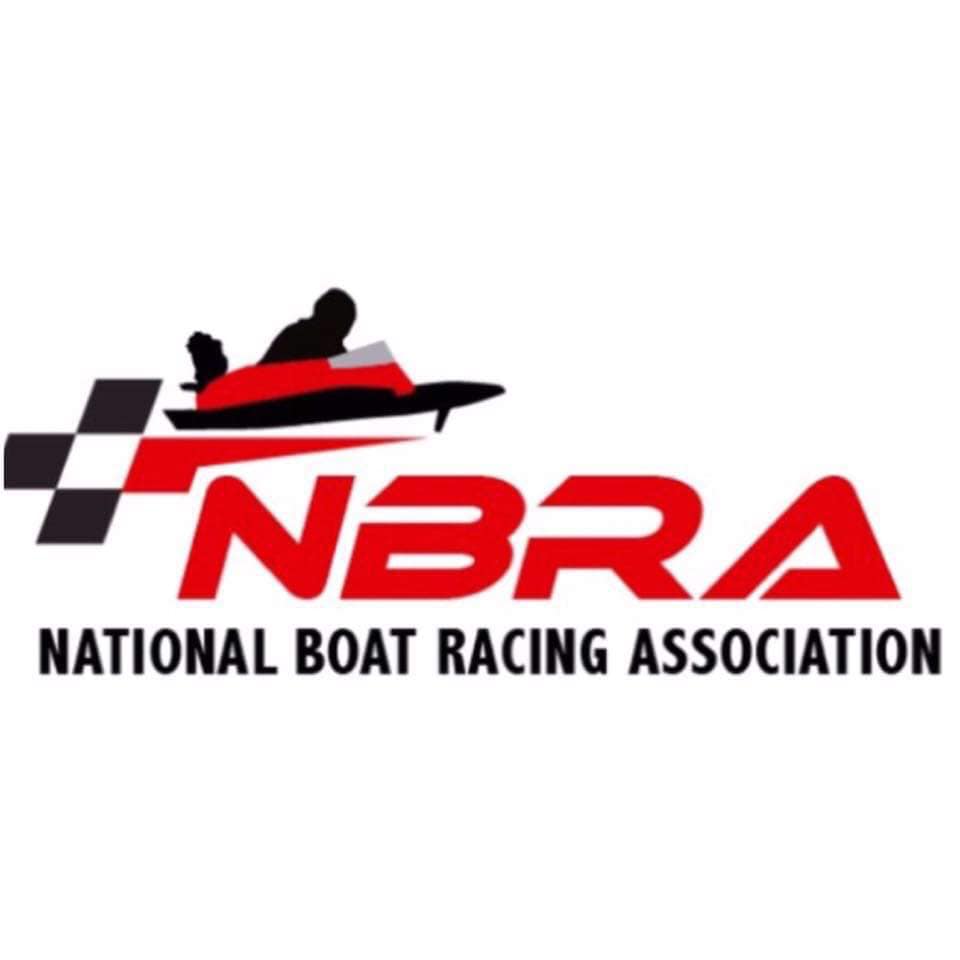 Date
Aug 13 2021
- Aug 15 2021
Time
All Day
2021 National Boat Racing Association Championships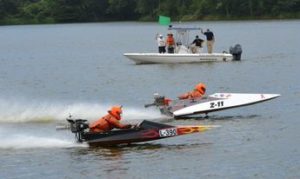 2021 NBRA Long Course National Championships/US Title Series Round #5
Raccoon Lake
Centralia, Illinois
The 2021 NBRA Long Course National Championships/US Title Series Round #5 will be on August 13th-15th, 2021 and will be held at Raccoon Lake in Centralia, Illinois. Centralia is located 60 miles east of St. Louis, Missouri.
DIRECTIONS AS FOLLOWS:
If you have a GPS, the address at the turn off is at 1948 East McCord St. At the Dollar General Store east of town turn north on Country Club Rd and the road ends at the lake and pits. If you do not see the Dollar General where you are turning you are at the wrong location. Please do not enter in "Raccoon Reservoir" into your GPS as it will take you to the wrong side of the lake.
From the west: Take I-64 to Highway 161 at the New Baden exit, go east 30 miles to Centralia. In Centralia go through town to the east side at the last stop light and turn left on Country Club Road.
From the east, north, or south: Connect to I-57 and take to Highway 161 Centralia exit, go west 9 miles to the first stop light and turn right on Country Club Rd.
SCHEDULE AS FOLLOWS:
Arrivals in the park and pit/ramp area no earlier than Wednesday morning (AM), Aug 11th
Wednesday morning, August 11th the pit area (boat ramp) will be closed to the general public for our use and set up. Set up and arrivals will begin at this time (NO TESTING ON WEDNESDAY). Please DO NOT arrive on site until Wednesday morning, August 11th. The ramp and park must remain open for public use until this date.
Thursday, August 12th testing will be from 12:00 PM – 5:00 PM. NO MOTORS FIRED BEFORE 11:00 AM
All drivers testing must fill out registration forms and sign the release forms prior to testing. (Ambulance will be on site and will be required for all testing and racing.) If the ambulance leaves for any reason the red flag will go up until they return. Registration times (TBA)
Friday, August 13th registration early (TBA), Testing 12:00 PM- 5:00 PM. NO MOTORS FIRED BEFORE 11:00 AM
Saturday, August 14th Drivers Meeting 10:00 AM, Testing from 11:00 AM-12:00 PM, Racing 12:30 PM
Sunday, August 15th Drivers Meeting 10:00 AM (NO MORNING TESTING OR FIRING OF MOTORS), Racing 12:30 PM
The host hotel is the Best Western Plus Centralia (pets allowed.) For reservations call 618-918-2559 and ask for the "NBRA Boat Race Rate" (PLEASE MAKE YOUR RESERVATIONS EARLY)
The only other local motel is Motel Centralia – 618-532-7357 (pets allowed.)
The Holiday Inn Express in Salem – 618-740-0913 (20 minutes away.) North on I-57 from the Centralia exit ask for "NBRA Boat Race Rate." Please contact me if you need help or have any questions – Cell: 618-322-1160 or email: alanowen66@gmail.com
Camping will be allowed for drivers and crews in the park. There are some electrical hook ups available in the pits and camping area. There are no sewage disposal facilities in the area but there are two community water hydrants.
It is strongly advised to bring carts for your boats. The majority of the launching area is the boat ramp located at the end of the pits. All lot and road areas are asphalt paved.
Please come and enjoy the 2021 NBRA Long Course National Championships/US Title Series Round #5! This will be the 16th year of racing on Raccoon Lake and the 12th National Championship event!
Our sponsor is the Castle Ridge Event Center and Restaurant. Be sure to follow them on Facebook or their website for details on the bands and entertainment Friday and Saturday evenings during our race weekend.
All legal NBRA classes racing will be $50.00 per class (one sanction for double points and a National Championship) plus the one-time $15.00 NBRA Race Fee. You must be a 2021 annual Racing Member of the NBRA and an affiliated club member to race NBRA Classes and a Racing Member of the USTS to sign up for the race classes. The NBRA dues are $110.00 for the annual and if you have already purchased a $55.00 Weekend Membership this year it applies toward the annual. ODA memberships are $25.00 for the weekend or $50.00 annual. All drivers must be 2021 members of US Title Series, If you raced in Clarksville, Arkansas this year your membership is honored in Centralia.
Prize/Tow money is $8,000.00 and will be distributed based on mileage to all who towed their race trailers and have a driver member with at least one registered class they are racing in.
Stay tuned for updates, additional information, and tentative racing schedule to follow soon.
Respectfully Submitted:
Alan Owen, NBRA President/2021 Raccoon Lake Race Director